---
Screening and high throughput screening (HTS) is constantly adapting as science evolves, detection technologies improve, the types of substance being screened alter and screen sizes change.
The screening industry itself is also changing. There is increasing demand to collaborate globally [1], which drives a trend for harmonising workflows, minimising local silos and adapting global IT platforms. As each screening plate can produce 100GB of data, cloud-based systems are needed to provide resources when required. The industry is turning to complex algorithms (AI) as a solution to analysing these large data sets in a timely fashion [2].
To provide these data sets requires reiterating the screening loop of design/plan/test/analyse as rapidly as possible. This needs good sample management in place to efficiently provide chosen samples and reagents in assay plates and deliver screening results for the next round of assessment.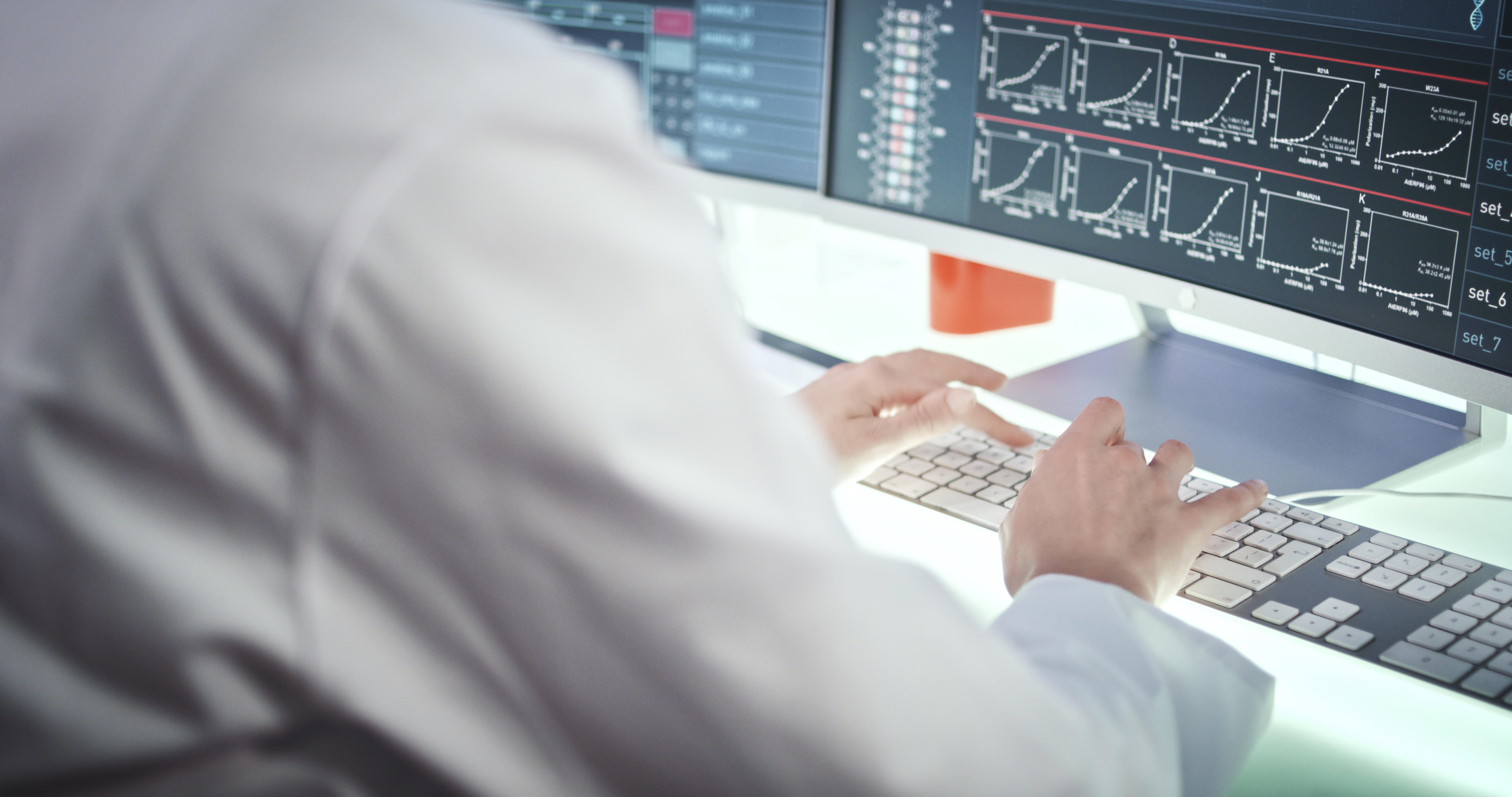 In an increasingly changing landscape, what should you consider doing to keep your sample management in the best position to support screening? We offer a range of dos and don'ts with what might be a surprising common theme: integration.
Six dos and don'ts for screening
1) Do review data integrity and accessiblity
Analysis, especially AI analysis, is only as good as the data it is built on. Data integrity is key. You need a full audit trail for data, samples, reagents, labware and operations so you can perform QC assessments on data and track any query back to the exact well and actions performed on it. This requires good integration between system components to draw together information from storage, liquid handling, manual processes, detection systems and analysis. Good integration between these systems removes human error and ensures data is original, accurate and readily available where it is needed.
Check your data analysis and reporting options to ensure data is delivered rapidly and can be easily interpreted. The speed you can distribute data and get results back helps to compress screening cycles. Making the cycle as streamlined as possible requires more than just delivering data analysis – it also requires timely management of the physical components. For instance, immediate reporting of substance availability for assays is important. Lab managers and the groups running the assays need to know if an assay will fail because of missing substances, and also when those substances will be available or restocked, in order to work efficiently.
Ask yourself, is your data securely handled? This does not stop at end-to-end encryption. Shared logins are a common way to breach FDA CGMP requirements that an action can be attributed to a specific individual. Single Sign On (SSO) authentication ensures security and identification while providing ease of use for staff, as they can use their standard log-in .
2) Do check for tested integrations
When choosing lab automation or software, look at the range and quality of integrations on offer. Check these are tried and tested, not just theoretical. This gives you flexibility by ensuring that you are not restricted to one manufacturer and their way of doing things.
The range of techniques used in drug discovery screening means that vendors have to specialise in certain areas to produce best in class solutions. Good integration improves communication between systems and with the end-user. It avoids multiple handoffs and manual data exchanges which can introduce errors, and removes the need to do multiple human checks. It also ensures the longevity of your choices as systems with a good range of integrations tend to be backed by strong support.
3) Do look at what other companies are using, especially those you work with
This doesn't mean that you need the budget of a large pharma company to replicate its lab. Using partners known by your customers builds trust, facilitating cooperation. It also allows you to check you can integrate your sample management systems with theirs to easily share data, which will improve communication and facilitate remote working.
4) Do consider outsourcing
As well as looking after substance libraries, Contract Research Organisations (CROs) are increasingly offering HTS as a service. This gives access to the CRO's internal experience and collections, which would be expensive to sustain in house. It gives smaller companies a lot more flexibility and many large companies are taking this approach for the same reason.
Increasing integration of software systems allows CROs to offer clients secure and transparent access to all necessary information from their screening service, often in real time. Good integrations of lab automation systems and software also assists CROs to develop and provide these HTS services.
Read how Sygnature Discovery rapidly created a fully automated, integrated HTS facility by partnering with vendors: download the Sygnature Discovery case study
5) Don't forget the need to screen mixtures
Combination screening allows the testing of potential combination therapies. Screening pools of multiple substances in a well is both time and cost saving. These approaches are data rich, but it is critical to associate the right compound or compounds with the right data so that the assay results can be reliably and properly analysed.
Tracking each component of a mixture presents a range of challenges to sample management as mixtures can comprise hundreds of substances and multiple solvents, each with its own properties. Read Titian's blog: How do I track and manage sample mixtures for combination screening?
6) Don't home build a sample management system unless you are expert
You are potentially re-inventing the wheel and the support and expertise required to build and maintain the system over its lifetime will quickly become a drain on resources. Not only that, but achieving the level of integration with system components discussed above will be very time-consuming. Tried and tested sample management LIMS software is available from several vendors, with a range of installation options from inexpensive SaaS to comprehensive customer-owned data centres.
Mosaic sample management software
Titian's own sample management LIMS software, Mosaic, offers a comprehensive range of tested integrations with lab automation, registration systems and data analysis software. Together these provide all the tools needed to support efficient HTS, with a trusted inventory management and tracking system at the core to ensure data integrity and provide a comprehensive audit trail.
REFERENCES
[1] Leveraging the power of HTS in the new and rapidly evolving collaborative drug discovery landscape – Drug Target Review, Dec 2018
[2] Navigating Drug Discovery with High-Throughput Screening – Technology Networks, Feb 2018
Want to know more?
Discover the sample management benefits Mosaic brings to managing screening assays on our Assay Sample Management web page
Download our case study of how CRO Sygnature Discovery set up their HTS facility by partnering with vendors to achieve the rapid creation of a fully integrated, automated system.
Or contact us to discuss your particular needs