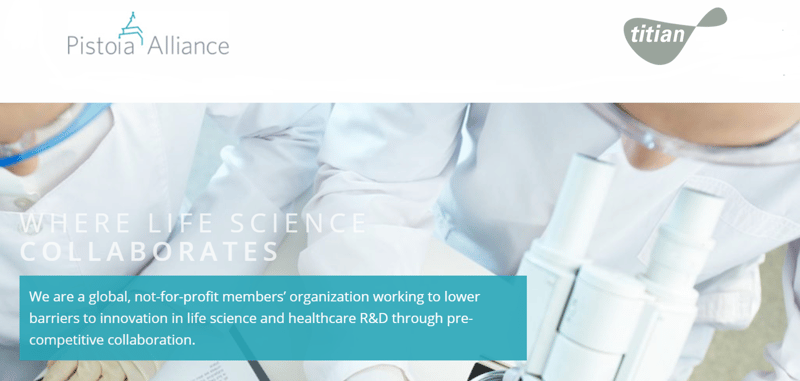 Titian Software has joined the Pistoia Alliance to help smooth the digital transformation of laboratories that will enable science in the future. Titian share's the Pistoia Alliance's aim to drive collaboration and innovation in support of the life science industry, which makes a real difference to people's lives.
The Pistoia Alliance enables its members to work jointly towards the resolution of common problems in an unprecedented fashion, resulting in a level of efficiency and interoperability that is vital to an increasingly collaborative industry.
Titian Software is already committed to this way of working, as proven by collaborative projects such as:
Titian's founder and CEO, Edmund Wilson, says "Bringing our 20+ years of experience of digitalisation of labs into the Alliance will allow us to provide better pathways to meeting future needs together."
In support of this, Titian are presenting a webinar on "Lessons learned in creating digital labs – the questions you should ask before integrating laboratory equipment" as part of the Pistoia Alliance Lab of the Future Community of Interest Meeting on Friday 22nd January 2021.