Titian Software and Hamilton Storage deliver seamless automated sample management to benefit research labs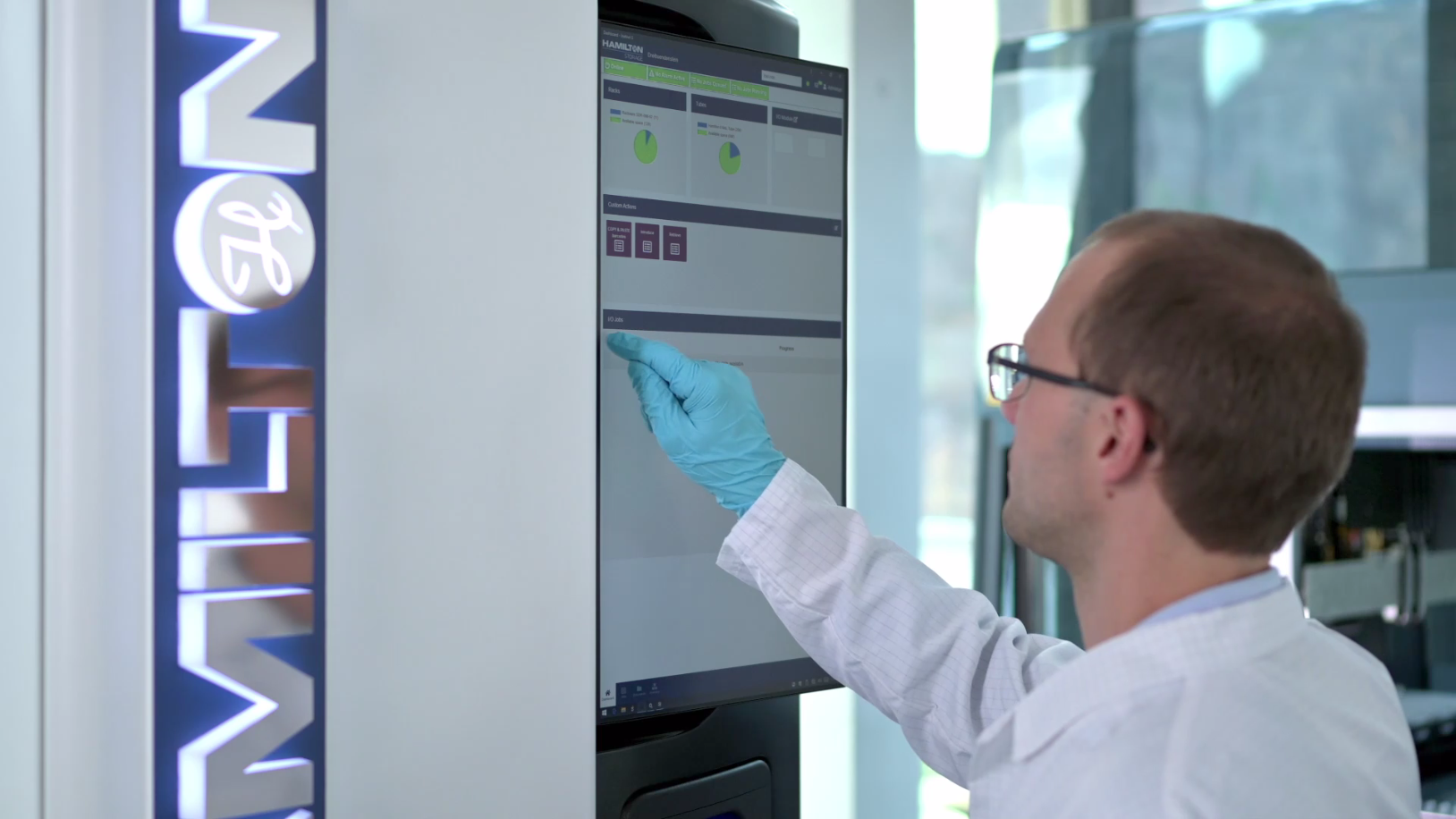 Image © Hamilton Storage. Reproduced with permission.
Rapid research project work is now supported by a new integration between Titian Software's Mosaic sample management software and Hamilton Storage's compact automated stores. This integrated system, combining the best from two industry-leading companies, is already installed in labs throughout North America and Europe - and there are more installations underway. The level of interest demonstrates how efficient logistics and sample management are vital to supporting research.
This seamless integration combines Mosaic's inventory management with Hamilton Storage's high-density stores to provide a comprehensive sample management system which is easily controlled from one interface. This means both scientists and sample management operators can use the same software to search for and order samples from one or many stores, and get real time updates on progress.
Titian's Mosaic software brings efficient sample tracking, ordering, workflow management and a full audit trail to complement the secure temperature-controlled environment for multiple tube and plate types provided by Hamilton Storage's SAM HD and new Verso Q20 stores.
Toby Winchester, Automation Product Manager at Titian said:
"This integration means samples for an assay can be picked from any store, urgent orders are automatically prioritised, error handling is streamlined, while the audit trail automatically updates who ordered which sample and when. This leaves scientists free to focus attention on the other demands of their day."
The integration between Titian Software's Mosaic and Hamilton Storage springs from a continuous vendor partnership that makes the best use of storage capacity, optimises processing, provides full access control rights to samples and improves error handling and recovery.
An additional benefit of this Titian Software-Hamilton Storage partnership is the continuous evolution of Mosaic's AutoMated Stores (AMS) control application, so it is responsive to customer requirements and the development of new Hamilton Storage store types and software.
Read about Titian and Hamilton Storage integrations and download our application note
About Titian Software – www.titian.co.uk
Titian Software was founded in 1999 and specialises in sample management. We offer software and consultancy that helps our clients to improve the supply and tracking of all types of samples (compounds, biologicals and reagents) to their vital research processes.
Trusted by pharma, biotech and CRO institutions worldwide, Mosaic software offers efficient solutions for companies ranging from small, single site businesses to global, multi-site organizations.
About Hamilton Storage
Hamilton Storage is a global leader in the design and manufacture of automated storage systems for biological and compound samples. By safeguarding the integrity of even the most precious samples, our solutions and expert knowledge empower researchers to reach new heights of laboratory efficiency while remaining focused on life science research. Hamilton Storage is an affiliate entity of Hamilton Company. For over 60 years, Hamilton has manufactured laboratory automation and measurement systems with an enduring commitment to precision and quality; and has headquarters in Reno, Nevada; Franklin, Massachusetts; Timișoara, Romania; and Bonaduz, Switzerland; along with subsidiary offices throughout the world. Hamilton Company is a privately held company with ISO 9001 certification.
For more information on Hamilton Storage, visit www.hamiltoncompany.com/samplestorage.

All trademarks are owned and/or registered by Hamilton Storage in the U.S. and/or other countries. For details visit www.hamiltoncompany.com/trademarks.