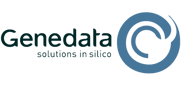 One of Titian's partners, Genedata, along with one of our customers, AstraZeneca, have been awarded the Bio-IT World Best Practice Award for Innovative AI Project.
Genedata and AstraZeneca recently collaborated on a project automating the analysis of workflows for high content screens (HCS), which reduces project completion time by an order of magnitude while increasing data quality and reproducibility of analysis results.

We would like to take this opportunity to congratulate both Genedata and Astrazeneca on their award!